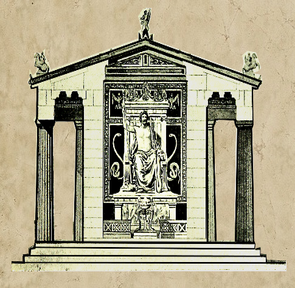 Theo in Ancient Greece

Subject: History
Topic: Ancient Greece
Audience: KS2
Question: What is Theo most proud of about Ancient Greece?
Author: Gavin Johnston



Description
This mystery points to the National Curriculum 2014 point 'Ancient Greece – a study of Greek life and achievements and their influence on the western world'.
It helps pupils understand the legacy of Ancient Greece through the fictional character of Theo. It enables pupils to understand the aspects of Theo's life he sees as important and begin to understand how these have affected our lives today – the legacy.
The mystery includes information on Ancient Greek Olympics, the arts (theatre), Architecture, writing and democracy. Information is given out at three different levels and there are also 'red herrings' which give extra information about Ancient Greece but don't add to the pupils' knowledge when solving the mystery. Pupils have to decide which parts of his life they think are the most important.
Another suggested main question for this mystery is 'What is the most important legacy of the Ancient Greeks?'
To investigate and interpret the past
To build an overview of world history
To understand chronology
To communicate historically