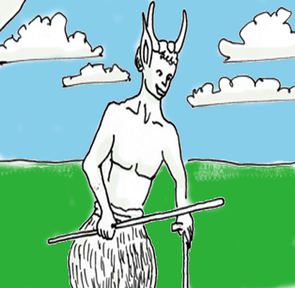 A Midsummer Night's Dream

Subject: English, Drama
Topic: Literature, Shakespeare, Love, Enchantment, Comedy, Relationships, Play
Audience: KS3/KS4
Question: Which of the characters in 'A Midsummer Night's Dream' possess the most power?
Author: Elizabeth Doyle




Description
This mystery is designed to help students explore relationships in 'A Midsummer Night's Dream'. It should help to address the assessment objectives that deal with writer's purpose and use of language, and the structure of the text.
The mystery comes with 3 difficulty settings. On the easy setting, there are 18 slips. The circumstances of the relationships between the Courtiers are considered, and the way the theme of love is presented and explored. Students are also encouraged to consider which of the characters have power over the others, and how – accordingly - control can be exerted and maintained.
The medium setting has an extra eight slips to easy. It invites students to think more carefully about the structure of power and authority in the play, and how these structures can be usurped. The experience and effect of love itself are also explored, and the very nature and cause(s) of love may be considered. Having considered the questions of power and control that have been posed by the 'easy' statements, more able students could widen their analysis to cover the questions of the way power can be manipulated and usurped. Despite the authority of Theseus and Egeus, the Lovers insist on taking matters into their own hands. In addition, there are factors which exist outside the knowledge and scope of the law, e.g. Puck and the fairies, and the workers' contribution to the wedding plans. We are also led to think about the different ways of achieving control; is love more effective than anger? And if so, what causes love?
Finally, the hard setting adds seven slips which refer to the 'play within the play' at the end of the story, and so brings in the role and participation of the audience in the proceedings. This could help students to develop their ideas about stagecraft, and the 'power' that the playwright himself can wield upon the audience and its response to the performance.
'A Midsummer Night's Dream' has inspired all kinds of performance - partly because of its appealing and romantic settings - and many creative people have tried to interpret the visual and lyrical elements of the play. The power of theatre itself emerges towards the end, when the audience is watching the characters perform a 'play within a play', and then finally when Puck 'steps out of the story' to extend the metaphor of sleeping and dreaming all that has been experienced, by addressing the audience directly. More advanced students who are considering stagecraft may be able to reflect on this, and to consider the impact of the play upon their own consciousness, and the way that Shakespeare draws out their response by using character, language and settings. They may conclude by reflecting upon the power of the playwright, the dramatist or the actor.
Possible learning outcomes may include:
• Explore how some characters have control over others, and if/how this is maintained
• Analyse how power and control can be manipulated
• Discuss/explore the different ways control can be achieved
• Reflect on how the play impacts on the audience by the character, language and settings used
• Explore the 'power' of the playwright, dramatist or actor themselves